About the Area & Places of Interest
​Looking for something to do in the Fayetteville Area?

Check out some of these local venues for exciting, upcoming events!
The Crown Complex
The Crown Complex always has great concerts and events going on! For listings and tickets, check out the Crown at http://www.crowncomplexnc.com/events.
​
---
Cape Fear Botanical Gardens
Founded in 1989, Cape Fear Botanical Garden is a natural beauty situated on an impressive 80 acres nestled between the Cape Fear River and Cross Creek just two miles from downtown Fayetteville. The Garden offers engaging cultural events to inspire and excite, educational activities to energize, and peaceful spots to refresh. Visitors of all ages are welcome.
Flourishing with beautiful specialty gardens and blooming ornamental plants, Cape Fear Botanical Garden's highlights include Camellia, Daylily and Shade Gardens, Butterfly Stroll and Children's Garden, and the Heritage Garden featuring 1886 agricultural structures and a homestead.
Host to any special occasion, our lovely and world class Wyatt Visitors Pavilion Complex is the perfect complement to our Garden and the venue for weddings, business and military functions, workshops and more.
Stroll along our scenic river trail with water views, take in a guided tour, relax on our patio overlooking the Cypress Pond, and take home the perfect gift from our destination Gift Shop. Click here for upcoming events: ​https://www.capefearbg.org/upcoming-events/
---
Parks & Recreation
The Fayetteville - Cumberland Parks and Recreation offers a number of parks, trails, aquatics, and programs in the area.
View a map of all facilities and information on schedules here: https://fcpr.us/facilities
---
Museums
Airborne and Special Operations Museum
100 Bragg Blvd, Fayetteville, NC 28301
910-643-2778
https://www.asomf.org/
Fascinate-U Children's Museum
116 Green St, Fayetteville, NC 28301
910-829-9171
http://www.fascinate-u.com/
Fayetteville Area Transportation and Local History Museum
325 Franklin St, Fayetteville, NC 28301
910-433-1457
https://fcpr.us/facilities/museums/transportation-museum
Museum of the Cape Fear Historical Complex
801 Arsenal Ave, Fayetteville, NC 28305
910-500-4240
https://museumofthecapefear.ncdcr.gov/
Arts Council of Fayetteville/Cumberland County
301 Hay St, Fayetteville, NC 28301
910-323-1776
http://www.theartscouncil.com/
---
Segra Stadium - Home of the Fayetteville Woodpeckers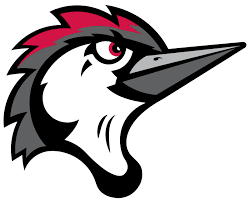 Special Events at Segra Stadium
Segra Stadium is the premium entertainment venue in downtown Fayetteville, and would be the perfect location to host your next event! From large-scale concerts, festivals, and charity walks to
business conferences, holiday parties, or networking events, our state-of-the-art facility can accommodate your needs! View all of our event spaces inside the ballpark and see what we have to offer.
Partnering with the Fayetteville Woodpeckers is a unique, exciting, memorable way to reach hundreds of thousands of potential customers each year. Create brand awareness or showcase your product at 70 home games in addition to plenty of special events held at Segra Stadium! We offer many options to fit your needs and budget.
Contact the Woodpeckers:
Truist Box Office General Hours:
Monday - Friday: 10:00 AM to 6:00 PM
Closed Saturday and Sunday
Truist Box Office Game Day Hours:
Monday - Friday: 10:00 AM to End of Game
Saturday and Sunday: 1:00 PM to End of Game
Mailing Address:
460 Hay Street
Fayetteville, NC 28301
Tel: (910) 339-1989
Pro Sports Catering Tel: (910) 849-3015

Birds Nest Team Store:
Thursday & Friday: 9:00 AM - 5:00 PM
Saturday: 10:00 AM - 3:00 PM
Front Office Hours:
Monday - Friday, 9:00 AM to 5:00 PM
About the Marksmen - Fayetteville's Hockey Team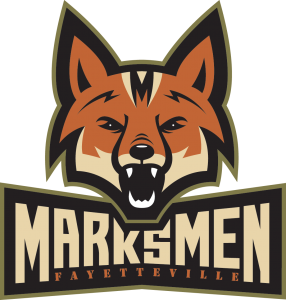 The Fayetteville Marksmen are Veteran owned and operated by Union Pro Hockey Group and play their home games at Crown Coliseum. The Marksmen are a committed community asset, designed to provide premium entertainment to families and individuals in Cumberland County and surrounding areas.
Home games are played at 1960 Coliseum Drive, Fayetteville, NC 28306
Phone: 910-321-0123
Email: info@marksmenhockey.com
More information about the Marksmen: