Back to Events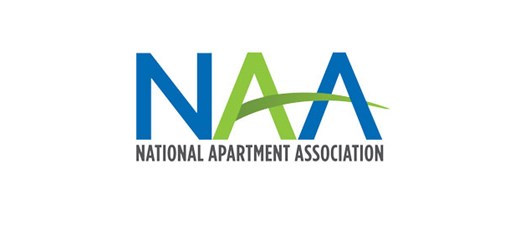 Free NAA Webinar: Leading with a Growth Mindset
Thursday, September 23, 2021
Event Details
As a next generation leader, developing a growth mindset is important to your success. Your career trajectory not only depends on your performance, hard work and aspirations, but also on other's perception of the leader that you are. Learn about leadership development, growth mindset, and what skills the next generation leader need to possess in order to be successful.


Join Jen Piccotti, Kristi Flickert, and Cristina Istrate as they speak about leadership development, growth mindset, and what skills the next generation leader need to possess in order to be successful.
In this webinar, you'll learn:
How to use the power of personal branding to advance your career
How to become more resilient and unstoppable on your pursuit to the top
How to uncover the importance of being an agile leader
NAA's role in the development of the next generation of leaders
About the Speakers
Jen Piccotti
Jen Piccotti got her start in property management in 2000 and has spent the last 15-plus years listening to, learning from, and finding solutions for residents, employees, and executives. As the Chief Learning Officer of Swift Bunny, she loves sharing her unique and actionable insights on the latest trends in employee engagement, resident retention, and reputation management. Join Jen as she connects the dots between data, performance, and progress.
Kristi Fickert
Kristi Fickert is Vice President of Enterprise Growth at Realync, multifamily's leading video leasing and engagement platform. She has 23 years of multifamily experience and has held national roles in leasing, training, recruitment, sales and marketing. Kristi has a knack for applying innovative technology to marketing, without losing the personal touch the industry was built upon.
Kristi has a proven background in employee development and has mentored hundreds of associates to success. She instructs for apartment associations across the country, has presented for Multifamily Insiders, the Apartment Innovation and Marketing Conference, NAA, Urban Land Institute, Commercial Real Estate Women, The Cincinnati Reds and many more. In addition, she has regularly been featured in Units Magazine and is an elected City Councilwoman in her hometown.
About the Moderator
Cristina Istrate
Cristina Istrate is an Asset Manager overseeing FCP's multifamily portfolio in Atlanta, GA. In her role, she is responsible for executing the business plan, financial analysis and reporting, as well as developing operational strategies to maximize NOI for FCP's investments.
With 7 years of property management experience and 2 years of asset management experience, Cristina brings a wealth of knowledge focused in value-add and revenue growth, creative marketing strategies, and development of highly effective teams. Since joining FCP, she has effectively executed over $200 million in disposition and refinancing transactions.
Cristina has several industry certifications and awards, including IREM 30 Under 30. She enjoys being part of NAA, IREM, and local apartment association and currently serves as a member of NAA's Next Gen committee.