Back to Events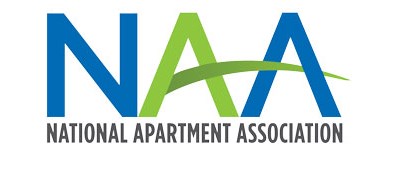 It's Leasing Season -- Is Your Business Protected from Fraud? Webinar
Thursday, July 29, 2021
Event Details
No matter the year, fraud always seems to be a challenge to avoid. 95% of property management companies have trouble identifying, mitigating or preventing fraud, with an average cost of $5-10K per incident. Technology has only exacerbated this problem as more customers demand property managers provide tech solutions for leasing and maintenance needs. As we stride towards the end of the pandemic, new laws and protections will be necessary to meet today's fraud challenges. Key takeaways from this webinar will help you protect your property management company against fraud trends that stem from tech advances due to COVID-19 and customer demands, recent legislation on moratoriums and what to expect in 2021. Hosted by Ben Berk, Terry Slattery and Maitri Johnson.
Gain an understanding of:
COVID-19, technology & fraud
Recent legislation and what to expect in 2021
Best ways to protect yourself against fraud
Date and Time: Thursday, July 29 at 2 p.m. EST
Price: Free
About the Hosts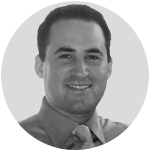 Ben Berk, Vice President, Risk Solutions at MRI Software
As a proud father of 3, Ben worked his way up the ladder at MRI Software, starting as a Product Manager in 2012, and being recently promoted to Vice President of Residential Risk Solutions. Prior to joining MRI, he earned an MBA from Miami University and served in internships for Procter & Gamble in Cincinnati and Harley-Davidson in Singapore. Ben cut his leasing apartment chops at AvalonBay before eventually managing their communities and portfolios.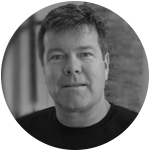 Terry Slattery, CEO of CheckpointID, Inc.
As CEO of CheckpointID, Inc., Terry oversees corporate operations and initiatives with 28 years of experience in the rental housing industry. After earning a BA from Oswego State University, Terry started in sales, but was promoted to President of ForRent.com where he worked until the company was sold in 2018. Terry is a former NAA Board Member, and previously appointed Chairman of the National Suppliers Council (NSC). He was honored with the NSC Achievement Award, recognizing the rental housing industry's top executives. In addition, Terry was known as a top 20 outside influencers in real estate in 2015-2016.
Maitri Johnson, VP, Tenant & Employment at TransUnion
As Vice President, Maitri leads the vertical tenant and employment background screening at TransUnion. Prior to this, she spent over 20 years as a rental home operator for the former Riverstone Residential Group and Waypoint Homes. Maitri is a national speaker on fraud, rent payment reporting and data driven solutions, which have led to awards, like Executive of the Year and Team of the Year. Currently, Maitri serves on the Screening Council for CDIA and NAA Regulatory and Legislative Committee. Previously, she was on the Executive Committee of the NAA Board of Directors, appointed as President for the NAA Education Institute and has chaired the NAA Lease Advisory Committee.