Back to Events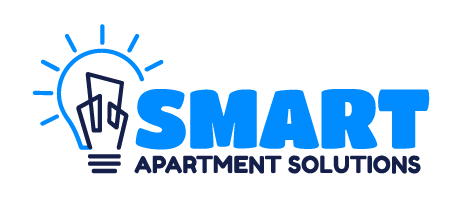 You Had Me At Hello - a Leasing Seminar with Megan Orser
Thursday, February 17, 2022
* Registration open until 2/15/22 at 12:00 PM ()
Event Details
About the Seminar:
SMARketing-Maximizing Your Leasing Awesomeness! Are you looking for advanced leasing and high-level customer connection? Then look no further than, You Had Me At Hello- Maximizing Your Leasing Awesomeness. We will cover tapping into your leasing awesomeness through demonstration, qualify and yes follow up. Smart takes your team a little further with DISC assessments, body language and buying signals, to maximizing your inner leasing superstar.
Member Luncheon and Leasing Appreciation from 11:30 am-1 pm.
Guest Speakers from FAPS, Blu Sky Restoration Contractors. and a door prize raffle for charity!
Leasing Seminar from 1-4 pm.
Check out this video inviting YOU to the Leasing Appreciation Luncheon and Seminar on 2/17/2022!
About the Instructor:
"An investment in knowledge pays the best interest".-Benjamin Franklin

Smart Chick Megan, brought to you by Smart Apartment Solutions encompasses over twenty-one years of industry experience and three decades of generational perspective in the profession of apartment management.

With a degree in Marketing and Communications from the University of Michigan, this Smart Chick also carries accreditations such as the HCCP, CALP, and was the 2020 NAA Excel recipient of the Certified Apartment Leasing Professional Of The Year award!

Megan is the daughter of owner and Broker Smart Girl Dawn Ford, CPM, HCCP, AFT and together with her succession business partner and CFO Smart Guy Cal, they over see operations for Smart Apartment Solutions, a service provider and Smart Moves LLC, their Property Management Company specializing in fee-managed Residential and Commercial properties.

While not in the office or on-site working in the trenches, you will find this practitioner serving on local, state and national committees (11 to be exact) and councils including IREM, NAA and NAAEI, along with three board positions with her local and State affiliates, DMAA, WAAA, PMAM and this couldn't be done without the support of the team at Smart HQ, Smarties Makita, Desiree, Cal and Kelly.

The Smart Apartment Solutions Team focusses their educational offerings on their plethora of personal experiences with interactive, rubber meets the road, practical applications achieving a high level of audience engagement.

Are you ready to get Smart?