Maintenance Technician- Sandhills Area
The maintenance technician - Sandhills position will work hand in hand with a team of maintenance personnel and property management to provide exemplary service to both our tenants and owners alike. The position requires daily travel throughout our portfolio covering the Sandhills region. The maintenance technician will ensure professional and timely service to all Block & Associates clientele.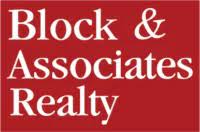 Most importantly the maintenance technician will maintain open communication with the property management team, agents, tenants, and owners.
The following is a brief job description for the Maintenance Technician position:
Work to oversee service of our managed homes in the Sandhills region.
Oversee and perform multiple repairs and preventative maintenance across all trade categories including plumbing, HVAC, electrical, carpentry, appliance repair, sheetrock.
Be available for emergency call rotation
Ensure that he/she is properly maintaining company supplied tools and vehicles.
Oversee the make ready process of a vacant home via the use of team members and vendors/contractors
Operate effectively in company software used as a form of tracking, communication of tenant follow-up, vendor follow up, owner approval and follow-up and with the property management team
Monitor maintenance expenses in cooperation with the budget provided by both the Controller and the Director of Property Management, along with Broker-in-Charge
Vet vendors, build a team of preferred vendors and review our current vendors to ensure they continue to meet company standards including, but not limited to, insurance requirements.
Perform other duties within the scope of maintenance needs as assigned.
Report to the Maintenance Supervisor, based out of our Cary office along with the Broker in Charge of the Sandhills office.
Email resumes to brandonn@blockrealty.com