Property Manager needed, bilingual (fluent Spanish) preferred
El administrador de propiedades es un posición orientada al cliente y es responsable de la venta, arrendamiento, retención de residentes y actividades administrativas de acuerdo con las le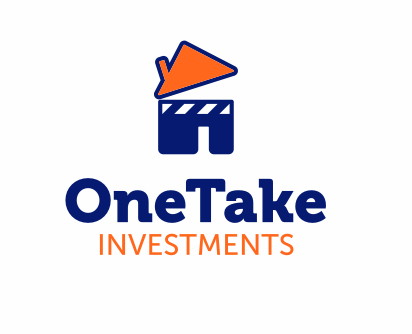 yes estatales, federales y locales.
Tareas Esenciales y Responsabilidades
Incluye lo siguiente, pero no limitado a:
Venta & Arrendamiento
Recibir prospectos
Conocimiento de técnicas de ventas y telefónicas requeridas
Conocimiento de precios de compra actuales, tarifas de rentas, tamaños, ubicaciones y todos los servicios de la propiedad
Conocimiento de precios de compra de propiedades competitivos, niveles de precios de renta, característica y servicios
Gestionar el proceso de solicitud para residentes
Asistir a residentes prospectos con la solicitud cuando se necesite
Realizar seguimiento con todos los residentes, prospectos, y solicitantes de manera oportuna
Garantizar que la maqueta, si aplica, y las casas móviles objetivo estén listas para ser mostradas
Garantizar que la oficina esté lista para abrir diariamente; mantener una oficina y área de trabajo limpia
Distribuir todos los avisos de la compañía o de la comunidad de manera oportuna, según sea necesario
Garantizar que las casas móviles estén listas para mudarse en la fecha acordada
Monitorear renovaciones de arrendamiento. Distribuir y dar seguimiento a avisos de renovación del arrendamiento
Asegurar la firma de los residentes en la documentación adecuada para la mudanza y orientar a los nuevos residentes acerca de la comunidad
Representar a la compañía de manera profesional en todo momento
Adherirse a los lineamientos de vivienda justa local, estatal y federal
Retención de Residentes
Recibir todas las visitas en persona y atender llamadas telefónicas
Escuchar todas las solicitudes de residentes, preocupaciones y comentarios
Preparar y completar las solicitudes de servicio de mantenimiento de manera precisa y oportuna y contactar a los profesionales de reparación necesarios
Dar seguimiento con los residentes y profesionales de reparación después de que se realizó el trabajo de reparación para aseguramiento de la calidad
Contribuir a la limpieza y atractivo exterior de la comunidad de manera continua
Ayudar en las funciones de planeamiento de residentes
Hacer cumplir las políticas de la comunidad
Administración
Saber cómo operar de manera efectiva las computadoras y software de gestión de propiedades, y otras aplicaciones relacionadas al software y/o basados en internet
Entender los procesos de solicitud de arrendamiento y reportes de crédito
Cumplir con todas las leyes locales, estatales y federales, así como las políticas de la compañía, procedimientos y regulaciones
Garantizar que toda la captura de datos sea correcta y se complete de manera oportuna, como se indica
Asistir en transacciones de arrendamiento
Educación y/o Experiencia
Diploma de High School o GED
Para el puesto se prefiere un mínimo de dos (2) años de experiencia en gestión de propiedades residenciales
Necesita ser fluente en Español e Inglés
Tipo de Trabajo: Tiempo completo $2,500 al mes más incentivos de venta. Todas las entrevistas ser realizarán en Inglés. Envíe por correo electrónico una carta de presentación y un currículum a koreywhite@onetakeinvestments.com si está interesado en el puesto.
**********************************
The Property Manager is a customer-facing position and is responsible for selling, leasing, retention and administrative activities in accordance with all local, state and federal laws.
Essential Duties and Responsibilities
Include the following, but are not limited to:
Selling & Leasing
Greet prospects
Knowledge of required telephone and sales techniques
Full knowledge of current purchase prices, rental rates, sizes, locations and all property amenities
Knowledge of competitive properties purchase prices, rent levels, features and amenities
Manage the application process for residents
Assist prospective residents with application as needed
Ensure follow-up with all residents, prospects and applicants in a timely manner
Ensure model, if applicable and target mobile homes are ready for show
Ensure office is ready to open daily; maintain a clean office and work area
Distribute all company or community-issued notices timely, as necessary
Ensure mobile homes are ready to move-in on agreed date
Monitor lease renewals. Distribute and follow-up on lease renewal notices
Secure resident signature(s) on appropriate paperwork prior to move in and orient new residents to community
Represent the company in a professional manner at all times
Adhere to all local, state and federal Fair Housing guidelines
Resident Retention
Receive all telephone calls and in-person visits
Listen to all resident's requests, concerns and comments
Prepare and complete maintenance service requests accurately and in a timely fashion and contact repair professional(s) necessary for repair(s)
Following up with residents and repair professionals after maintenance work is performed for quality assurance
Contribute to cleanliness and curb appeal of the community on continuing basis
Assist in planning resident functions
Enforce policies of the community
Administrative
Know how to effectively operate computers and property management software, and other related software and/or internet-based applications
Understand the lease and credit report application processes
Comply with all federal, state, and local laws, as well as all company policies, procedures and regulations
Ensure all required data entry is correct and completed in a timely fashion, as directed
Assist in lease transactions
Education and/or Experience
High School Diploma or GED.
Position prefers a minimum two (2) years' experience in residential property management.
Needs to be fluent in Spanish and English
Job Type: Full-time for $2,500 per month plus sales incentives. All interviews will be conducted in English. Please email a cover letter and resume to koreywhite@onetakeinvestments.com if you are interested in the position.