Back to Events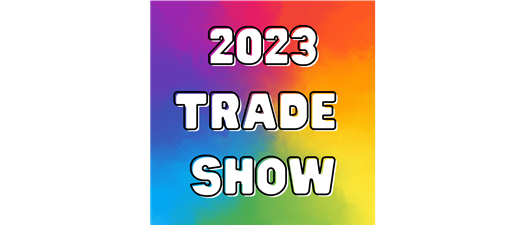 2023 GFAA Trade Show
Booths are SOLD OUT for the 2023 Trade Show!
Thursday, September 28, 2023
Event Details
Attendee Registration:
If you are an Apartment Community & Management Company team member, or Independent Rental Owners team member, registration is free! Please register in advance to help with planning.
Theme: Color Party
Prizes
Grand Prizes: drawn at the end of the night, must be present to win!
Two night stay at the Beaufort Hotel
$200
$100
Don't miss out for your exclusive opportunity to meet with your supplier partners and your opportunity to win prizes!
Cash prizes will be given away every 30 minutes starting at 5:15 PM!
Attendees will have an exhibitor bingo card to be entered to win multiple other prizes. These prizes will be given away starting at 6:45 PM, YOU MUST BE PRESENT TO WIN!
---
Attendee Confirmation Details
If you know someone who would like to attend and forgot to register, please let them know walk-ins are welcome!
When you arrive, you must stop by the GFAA registration table in the expo hall lobby before entering the Trade Show.
You will be asked to drop a business card at the registration desk. This will help us better track attendance and plan future events.

This is also how you will be entered to win the cash prizes that are drawn every 30 minutes (5:15 PM, 5:45 PM, 6:15 PM, 6:45 PM).
Business Cards: if you do not have your own business card or forget them, we have you covered!
We will also have extras available at the registration desk.

Be sure to bring business cards! You will need to leave one at the registration desk when arriving, and you will want to have plenty on hand to leave with exhibitors!
Theme: Color Party
We encourage you to participate in the theme. Pick your favorite color and have fun with it!

Article on Color Party (freshered.com)

Attendees will be judged in two categories: best group costume and best individual costume.
Trade Show Hours: 5 PM - 7 PM
Please note that the doors for owner/operator attendees will not open until 5 PM.

There is a special program that is invite-only from 4-5 PM.
Exhibitor Raffle Prizes
All exhibitors are encouraged to offer at least one raffle prize at their booth, please bring your business card to be entered.

Exhibitors have the opportunity to do the drawing with the DJ onsite starting at 6:45 PM or doing it privately and contacting the winner. Drawings with the DJ will happen live and the name will be drawn by the DJ.

GFAA will not contact winners on behalf of the exhibitors or post winner lists.
GFAA Prizes
GFAA will be offering prizes throughout the night.

Grand Prizes: Two-night stay at the Beaufort Hotel, $200 cash, and $100 cash.

Owner/Operator attendees will have a bingo card that must be stamped at every booth on the Trade show floor.

Once the card is complete, they will turn the card in at the GFAA table near the DJ booth.

All cards must be turned in by 6:30 PM. The winner will be announced at 6:45 PM, winners must be present to win.

Attendee Prize, $50 cash

Attendees: bring a business card and leave it at the registration table.

Winners will be drawn and announced at 5:15 PM, 5:45 PM, 6:15 PM, and 6:45 PM. Winners do not need to be present to win.
Food at the Trade Show
Complimentary food and soft drinks will be available to all attendees during the Trade Show floor hours. Cash and credit card bar available.
Exhibiting Companies
Advantage Sport Fitness
All Fire Services, LLC
Apartment Association of North Carolina
Automatic Leasing
BluSky Restoration Contractors, LLC
Brownlee Whitlow and Praet
Cape Fear Wildlife Control
Chadwell Supply
CORT Furniture Rentals
CoStar Group
FAPS
Fayetteville Police Department
Fayetteville Tech Community College
Ferguson
Fort Liberty
HD Supply
Impact Property Solutions
Jerry's Painting
Liberty Group
Loebsack & Brownlee
Lowe's Pro Supply
Massey
Metronet
Mood Interior Designs
Multifamily Roofing Services, Inc.
PooPrints
Qwikket
Real Floors Inc
Rent
Republic Services
RestorePro Reconstruction
Sherwin Williams
Spa and Pool World
Tribles
Turner Asphalt
Valet Living
Venturi Restoration
Zillow
Booths are SOLD OUT!