Read All About It: GFAA Gazette (2nd Quarter) is available to read!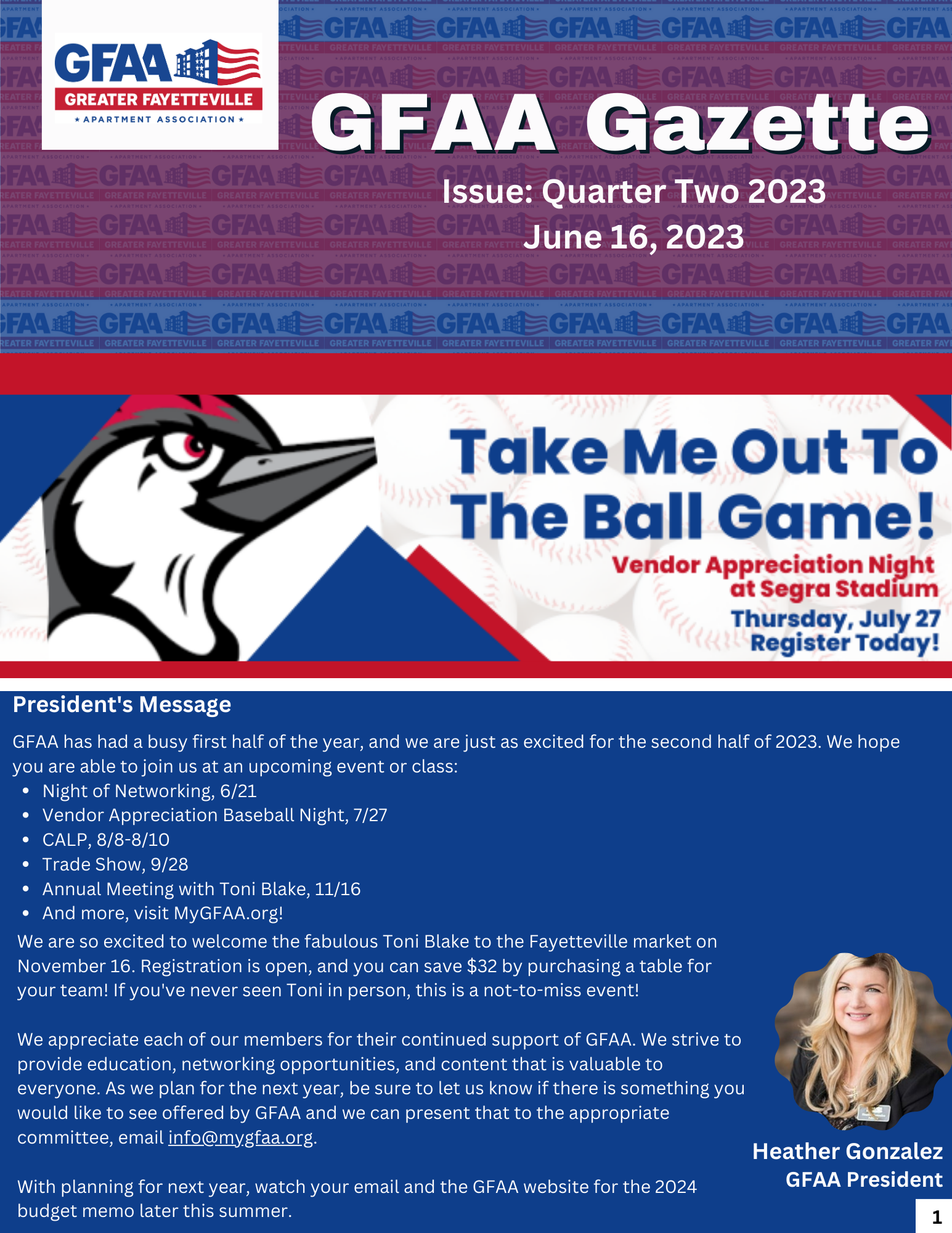 Read all about it! The second issue of the 2023 GFAA Gazette is now available to read online.
This issue includes a special message from GFAA President, Heather Gonzalez; highlights of the upcoming vendor appreciation night at Segra Stadium, Trade Show, and the Annual Meeting with Toni Blake; upcoming classes and events; and so much more!